Light up your imagination with the adorable Galaxy Guardian Lamp!
Bring the wonders of space to your child's bedroom with this charming Galaxy Guardian Lamp. With its adorable design featuring a cat, bear, or dog dressed in a space suit, this night light is not only functional but also adds a touch of charm and whimsy to any room.
Whether you are drifting off to sleep or need a little light to keep the monsters at bay, this lamp is the ideal choice.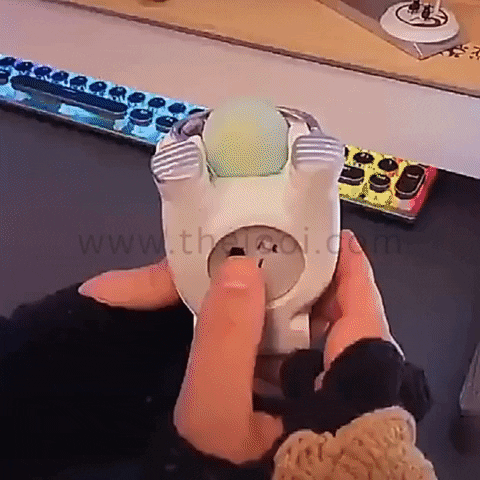 Why people love it?
Unique Design - The Galaxy Guardian Lamp is a cute and creative space series night light featuring a kitty, bear, puppy dressed in a space suit and an eye-catching starry night inner helmet design. The exquisite details and beautiful decoration make it an excellent addition to any space.
Enchant Your Space With Cuteness - Imagine waking up in wonderland. These pet astronauts will give your space a touch of enchantment and will inspire anyone's imagination.
A Marvelous and Unforgettable Gift - Holiday, birthday, anniversary or just because, our astronaut pets make an amazing gift they'll always remember.
Soothing Warm Lights - Radiate your room with a cozy, warm light and induce a homely sense of tranquility and relaxation.
An Outstanding Centerpiece - Serving both as a decor piece and as a mood setter, these charming friends will create a warm, welcoming atmosphere and put a smile on any face.
Excellent Design And Craftsmanship - Made with durable resin that's waterproof, each lamp is handcrafted with attention to detail. The white LED display offers a soft and gentle light, making it a great addition to any room.
Widely Used - The adorable night light can be used in various settings such as homes, hotels, restaurants, shops, and even birthday parties.
High-Quality Materials - The lamp is made of high-quality materials that are safe and durable, ensuring long-term use.
The Galaxy Guardian Lamp is the perfect choice for those who want to create a soothing and calming environment for their bedroom. With its soft and relaxing glow, it's perfect for promoting restful sleep or creating a calming atmosphere.
Specifications
Material: Synthetic Resin
Voltage: 

≤36V

Power: 5W
Power Supply: LR44 Battery x 3 (Not Included)
Weight: 1 lb / 500g
Dimensions:
So why wait? Order yours today and give the gift of comfort and style!
Shipping Information
Please expect a tracking number between 1-5 business days. Once your order ships out, delivery times are quoted by the carrier as taking between 7-14 business days. For more information, please visit our Shipping Policy.
100% Moneyback Guarantee
We take pride in providing quality products and carefully inspect products before shipment. In the rare case that the item is faulty, damaged during transit, or if you're not satisfied with your order, please contact us for details on how to get a refund or replacement.
Contact
FOR ANY FURTHER INFORMATION ABOUT SIZES, MODELS AND SHIPPING TIME. DON'T ESITATE TO CONTACT OUR CUSTOMER SERVICE AT hello@theiooi.com.