Buy the Filter Set together & enjoy additional 15% off by using code: SHOWERNOW

YOU DESERVE A WARM MASSAGE IN EVERY SHOWER YOU TAKE!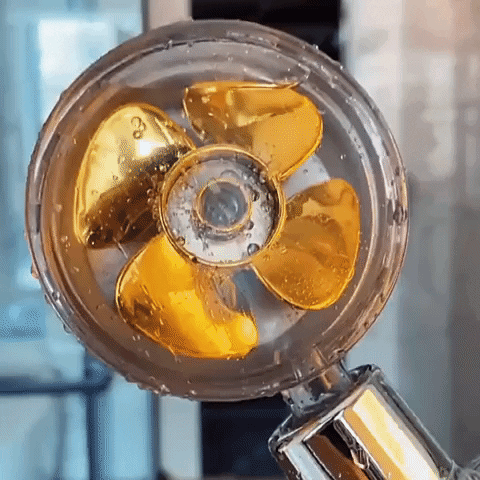 We all know how annoying it is when the shower isn't under pressure. With the 360° Power Shower Head, bad pressure is the past. Massage now under the shower! The perfect shower head for the winter.
The 360° Power Shower Head dispenses water in the form of a net water jet that gently touches your body while showering. Relaxes muscles, promotes blood circulation, and improves the appearance of skin. It allows you to have a spa-like experience in the comfort of your own home. It's ideal for you who work for a day, just a few minutes of bathing can relax a tired body.
The PP Cotton Filter included in our 360° Power Shower Head significantly reduce water impurity, chlorine, suspended solids and bacteria, it's benefits include:
Restoration of your body's natural PH
Less skin irritation and hair damage
Stronger and healthier hair
If your old shower panel has accumulated some limescale, you feel that your hair and skin are very dry, there is no doubt that you need a shower head with filtering function to improve the water quality for shower!
FAR BETTER THAN A GENERAL SHOWER 
Adopted with a unique internal structure and air-in technology so that it can provide powerful water flow even at low water flow and low pressure that you will never experience in a normal shower in general.

HIGH QUALITY
Made of craftsmanship-quality materials that are resistant to high temperatures and corrosion. Thanks to a special triple filter, the water will always be clear as crystal! The filter is top-notch, owing its high quality to last-generation filtering technologies.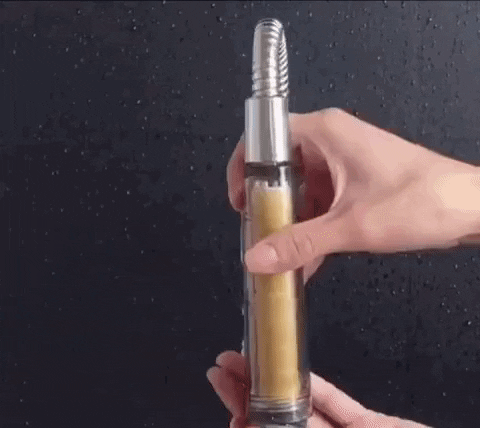 EASY & QUICK INSTALLATION
Installing the power shower head is as quick and easy as with any other shower heads. Everything you need is in your package.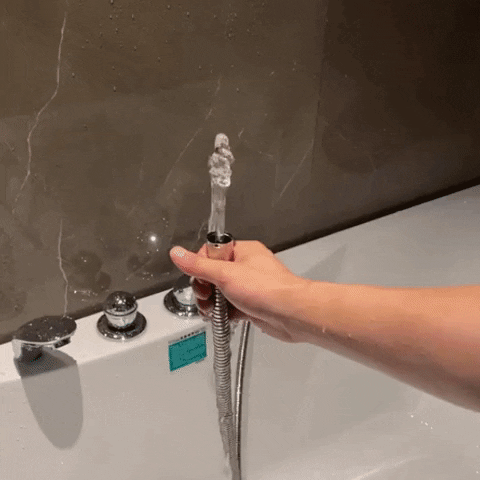 Specifications:
Material: 304 Stainless Steel + Polyethylene (PE)
Size: 3.6 x 10.7 inches (9 x 27 cm)
On average, the filter lifespan is between 6 to 12 months depending on the water quality in your area (as tested by our customers).
What's included:
1 x Power Shower Head
1 x Filter
FAQs
Q1. Does this come with the hose and hanging holder
No, it does not come with the hose and hanging holder.
Q2. How do you install the filter?
Just put it in the shaft of the handle.
Q3. Is there a way to purchase replacement filters?
Yes, scroll up to the variant selection section and you can see the filter set that we are selling.
Q4. How long does the filter last?
It can last for 6 to 12 months depending on the water quality in your area.
Q5. Does the water truly spiral out of the nozzle?
Yes, it really does!
Q6. Does this work in campers?
Yes, it can work in campers.

Click "

Add To Cart"

to get yours now at a special price!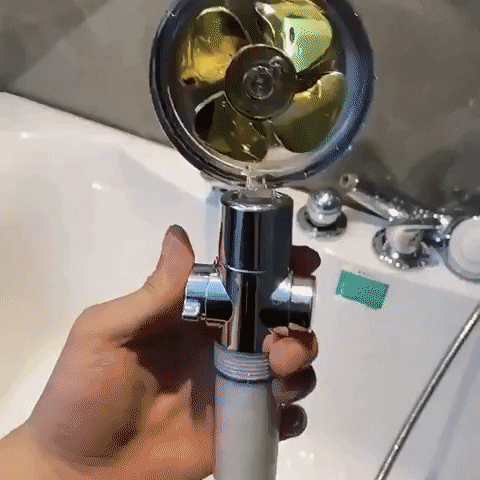 Shipping Information
Please expect a tracking number between 1-5 business days. Once your order ships out, delivery times are quoted by the carrier as taking between 7-14 business days. For more information, please visit our Shipping Policy.
100% Moneyback Guarantee
We take pride in providing quality products and carefully inspect products before shipment. In the rare case that the item is faulty, damaged during transit, or if you're not satisfied with your order, please contact us for details on how to get a refund or replacement.
Contact
FOR ANY FURTHER INFORMATION ABOUT SIZES, MODELS AND SHIPPING TIME. DON'T ESITATE TO CONTACT OUR CUSTOMER SERVICE AT hello@iooistore.com.